The island is rich in stunning beaches, many of which are near us.
Our nearest in Kalyves, which is a large sandy bay with many tavernas and bars. It is about 15 minutes drive from our house. Most tavernas in Kalyves are happy for you to use their sun beds for free as long as you buy a drink and maybe lunch.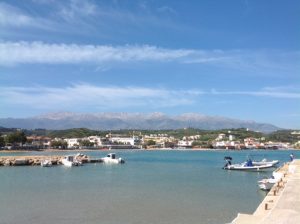 However there are many close depending on what you would like to do.
Almyrida is a beach where you can swim sunbathe or snorkel all in one place, another sandy beach. There are sun beds and parasols available for hire.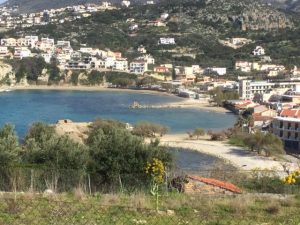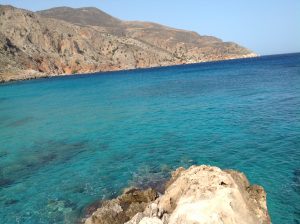 For snorkelling there are many super spots, one being ombrosgialos beach. It's not really a place for sunbathing but the water is crystal clear and deep, perfect for snorkelling. There are 2 large tavernas one has been decorate in stones and pebbles by a local artist.
For the ultimate long beach experience visit Georgiopolus which is approx 20 minutes drive away. The beach is 7km long and is dotted with many bars and tavernas which have sun beds for hire.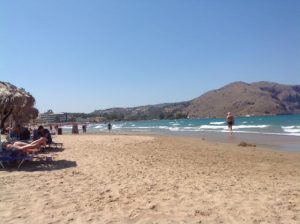 These are the closest to us but within 30 minutes drive there are many more stunning spots.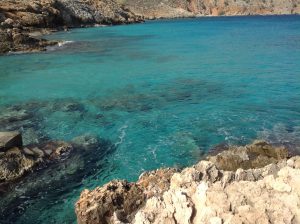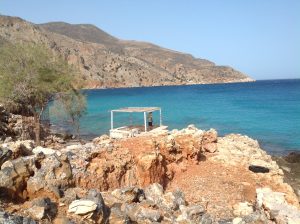 For a full list of beaches at our end of the island see this link.
All are in easy travelling distance from us.